Golf coaching is all about you and what you want to get out of your game. We pride ourselves on being good listeners and aim to provide the best possible professional advice, whilst ensuring each lesson is tailored and enjoyable for the golfer.
Why Coaching?
We're passionate about helping you play better golf.
Every golfer enjoys the game more when they're hitting good shots and playing well. This is our mission for you.
Think back to your last few rounds and try to pinpoint an area that cost you shots…
Maybe, you had too many three-putts as a result of poor distance control? Or did you miss too many fairways to the right meaning you had to chip out sideways? It could be that you play well in practice rounds with your friends but struggle to replicate that in competitions?
Through our experiences in the game and our PGA education, we appreciate that every golfer is different. That's why we offer a range of lessons and packages to suit everyone.
Lessons will cover:
Golf Fundamentals
Swing Basics
Short Game
Long Game
Course Management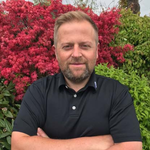 Andrew Greenbank - Head PGA Professional
Andrew is our Club Professional and has been with Preston Golf Club since September 1997. With over 25 years of coaching experience and up to date knowledge of the game, Andrew has a wealth of skills to use when guiding improvements in the game of any golfer from those new to golf, right up to fellow professionals. Andrew's key belief, for the achievement of top quality coaching, is to educate the golfer in the understanding of their swing and then to build skills step-by-step. His high level of experience in golfing techniques, mean he can offer a wide scope of coaching opportunities including: showing someone how to pick up a club for the very first time; providing full analysis of a swing using the latest digital technology; custom fitting advice; or helpful tips to solve that niggling problem.
---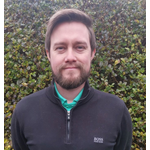 Alex Davies - Assistant PGA Professional
Alex joined Preston Golf Club towards the end of 2020, having latterly managed the Golf Academy at Celtic Manor and before that working as a Professional at The Belfry. He has significant experience in group and individual coaching, and custom fitting. With so many different facets to the game - from long game to short game, along with strategy and course management - Alex understands there are endless learning opportunities for someone wishing to improve their golf game and the good news is that Alex loves to help golfers on this journey. However when he's coaching juniors, his ultimate goal is for them to have fun and realise the enjoyment they can get from playing the game - ultimately delivering coaching sessions that children won't want to miss!
---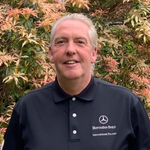 Simon Edwards - Teaching Professional
Simon is one of our teaching professionals and has been with Preston Golf Club since August 2018. Simon's coaching philosophy is based around understanding cause and effect and creating a consistent ball flight that will work under tournament pressure. He works on every aspect of the game to help players of all skill levels to improve their scoring ability and believes that small, easy to manage improvements in every session, will over time amount to long-term success. One major element of vital importance for Simon is the short game. He excels at helping players improve their chipping, pitching, sand shots and putting. With a great short game, everyone can lower their scores.
---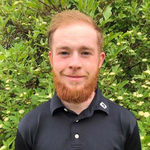 Sean Patchell - Trainee PGA Professional
Sean started playing golf at the age of 9 and joined Preston Golf Club as a junior member in 2010. Spending as much time as possible on the golf course, Sean's passion for the game inspired him to seek out a role within the golf environment and in 2017 he joined the Preston Golf Club professional team, as a retail assistant. His love for the game is undeniable, so much so that Sean has now started on the path to become a PGA Golf professional. He has worked hard on his game over the past few years and finally achieved a handicap to allow him to apply for Professional Status. As of 2020, we will see Sean reach his dream as he embarks on the PGA Training programme.
---